There are some suggestions and alternatives that everyone can say, write and draw about productivity. We can have a number of goals and hobbies and activities related to our personal life to improve ourselves on top of the many responsibilities we already have. The prerequisite for being productive is an organized life. Duty, hobby, activity; Whatever you have to do is use your time and energy quite efficiently if you can be organized and organized enough, you can avoid being the victim of fatigue and intensity.
It would also be helpful to try a method used by me and thousands of people to make your life more organized and productive: "Application Triangle"
Even though I'm not good at naming something that doesn't have a name, it's enough to describe the system and process that I'm going to talk about as a "practice triangle." The system's suggestion is simple: "Open the door to a more organized and productive life with 3 different apps that you can download to your phone and computer."
…
So what are these three apps?
Application triangle; consists of a notebook, a to-do-list and a calendar. There are dozens of different alternatives to each of your phone's app shop. However, let's examine each corner of the triangle separately, including the applications I can recommend.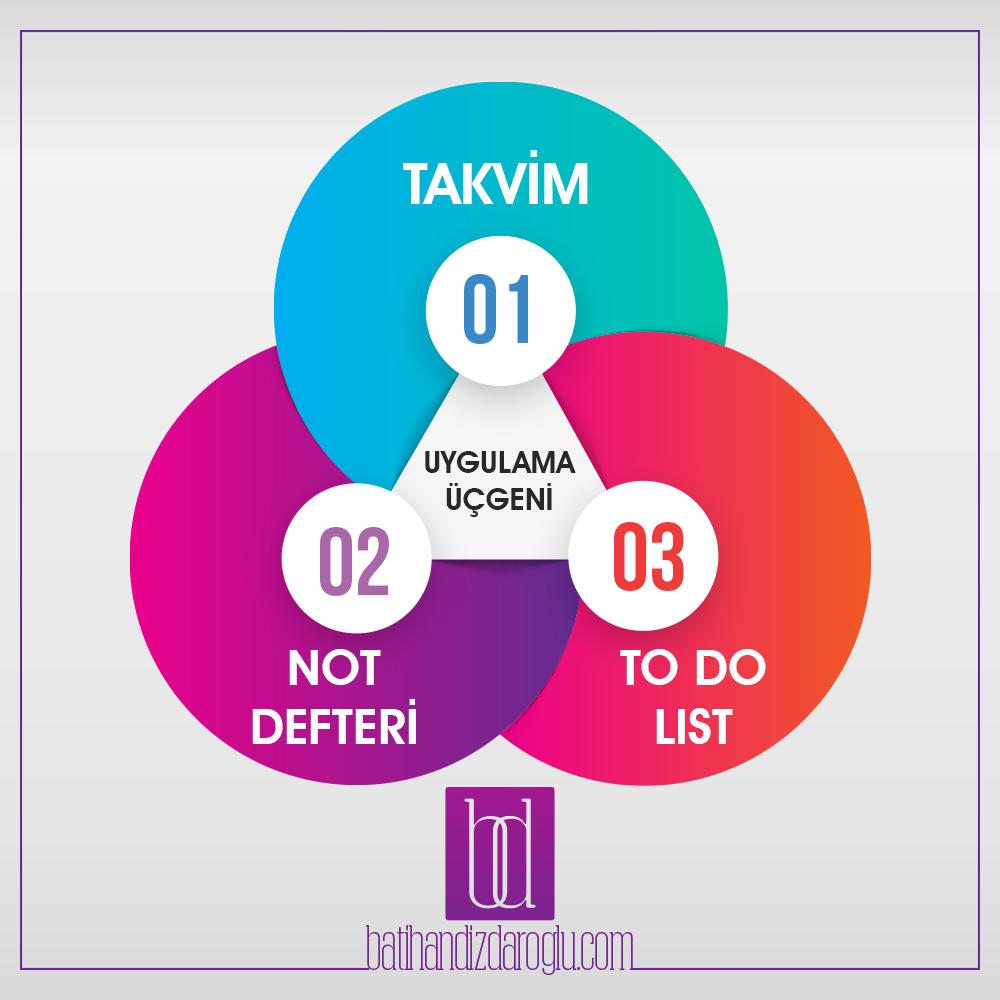 …
Notepad
If you are also taking small notes on your phone in personal life; Using the notebook will be a child's play for you. But what I'm talking about here is using the notebook effectively across your personal organization. It's more than just taking a simple set of notes; it is an application where you also note the processes you take on your personal work, academic and business life, and the tasks you take in institutions. You can create a separate notebook for each area of your life so that information and processes work organized without interming. Best practice I can recommend in this regard Evernote.
Evernote is a platform that lets you get notes from anywhere, record pdf and documents you want to read or review, record screenshots from pages you browse with the Chrome plug-in, and do more with ease. You can also use Evernote, which you can use for free, with a premium membership at a small amount.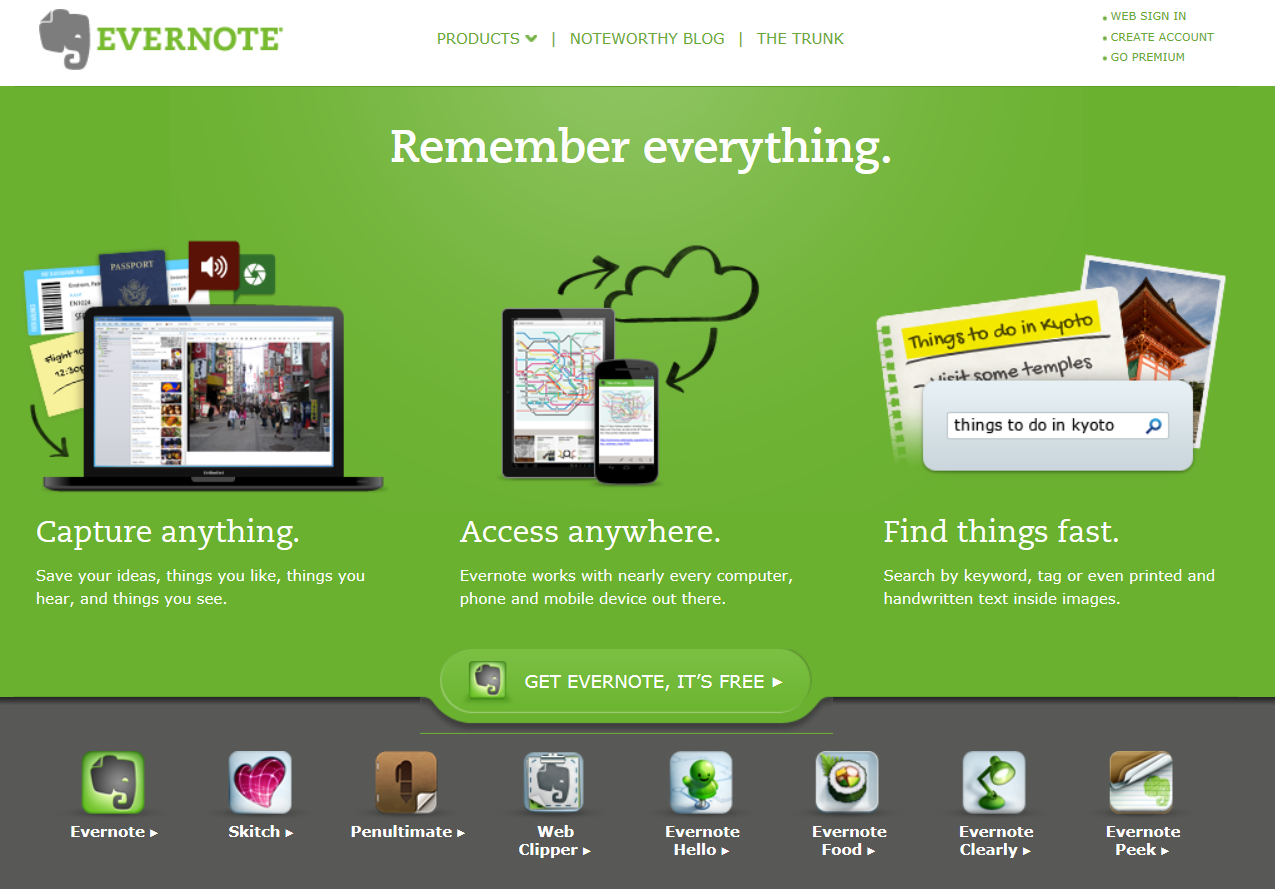 …
To-Do-List
You can have many tasks that you need to do during the day or at a later date. There may be times when you forget to deliver an assignment that needs to come to a certain date. In order not to encounter such situations, you must organize and organize what you need to do. There are to-do-list applications for you to do your tasks without getting confused. Todoist application I can recommend for to-do-list.
You can use Todoist for free on the web or from the phone app. In addition to free use, you can also get more advanced features for a fee.
Calendar
The Calendar app is available on every phone. However, you can also download calendars with different features from app shops and find which is better for you. As a calendar app, I use Google Calendar in addition to the iPhone's own calendar. The fact that Google is also co-ordinated with other services is a good reason to use Google Calendar. However, as I mentioned above, there are multiple qualified applications in this regard.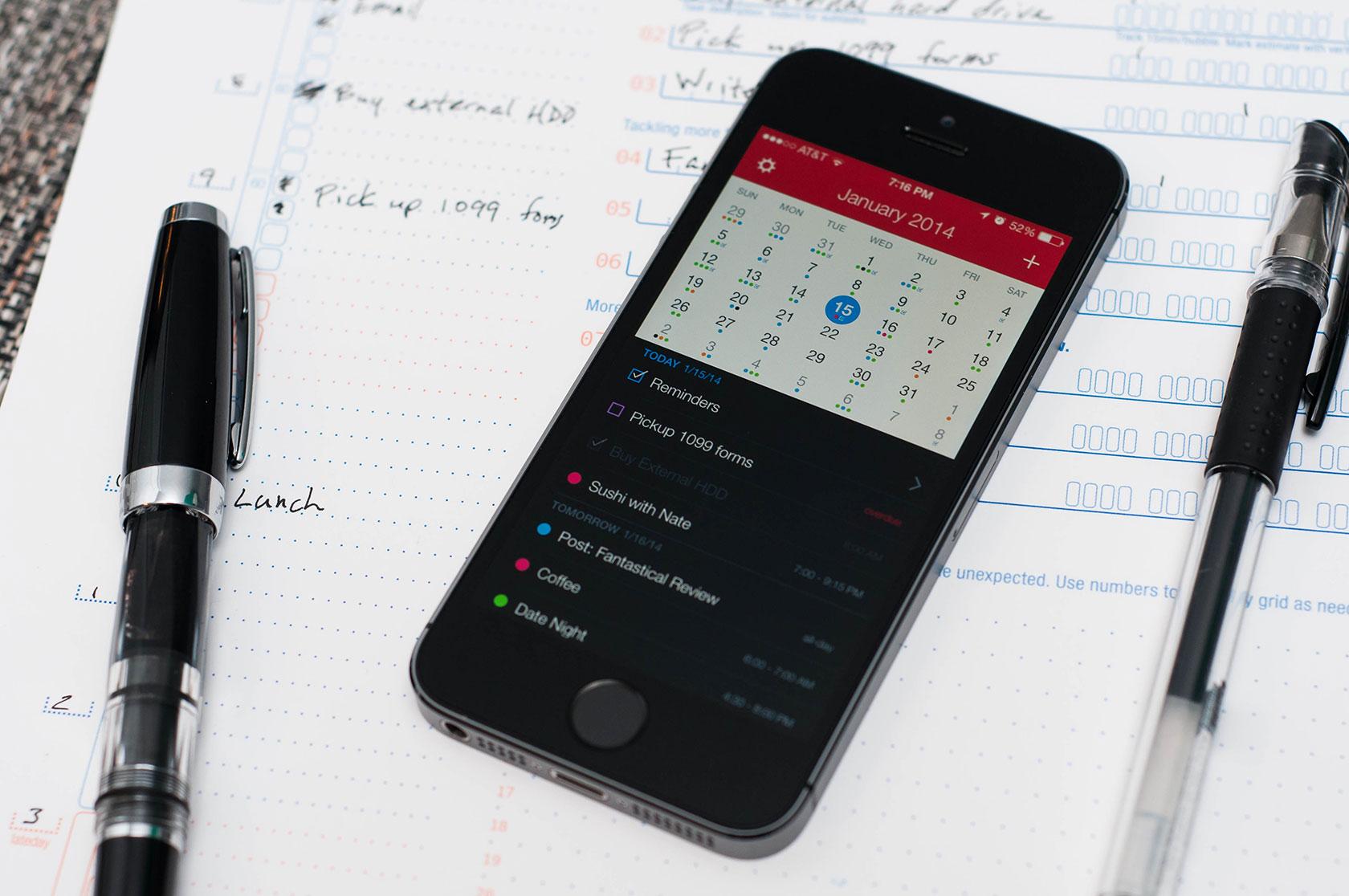 …
Why Application "Triangle"
The main thing in the system I'm talking about is that each of these three applications has a connection to each other like the corners of a triangle. It will be much more effective to use three different apps by synchronizing with each other. For example, a to-do-list is a good example of the synchronization I'm talking about when a task you're saving is coming out on your calendar.
Every person's access to productivity can be different. But by experimenting with different suggestions, you can build the system that best suits you. But I believe that the "Application Triangle" that I use in my personal life will now greatly contribute to building a more productive and organized life.